Dining at Element Austin Downtown
At Element Austin Downtown, we understand how important a rejuvenating dining experience is while traveling. That's why we've given you plenty of options to choose from while you stay with us. Whether you want a quick bite, or a delicious sit down meal, we have something to suit every palate at our hotel.
ELEMENT DINING OPTIONS | CAROLINE | COFFEEHOUSE | UPSTAIRS AT CAROLINE | EVENTS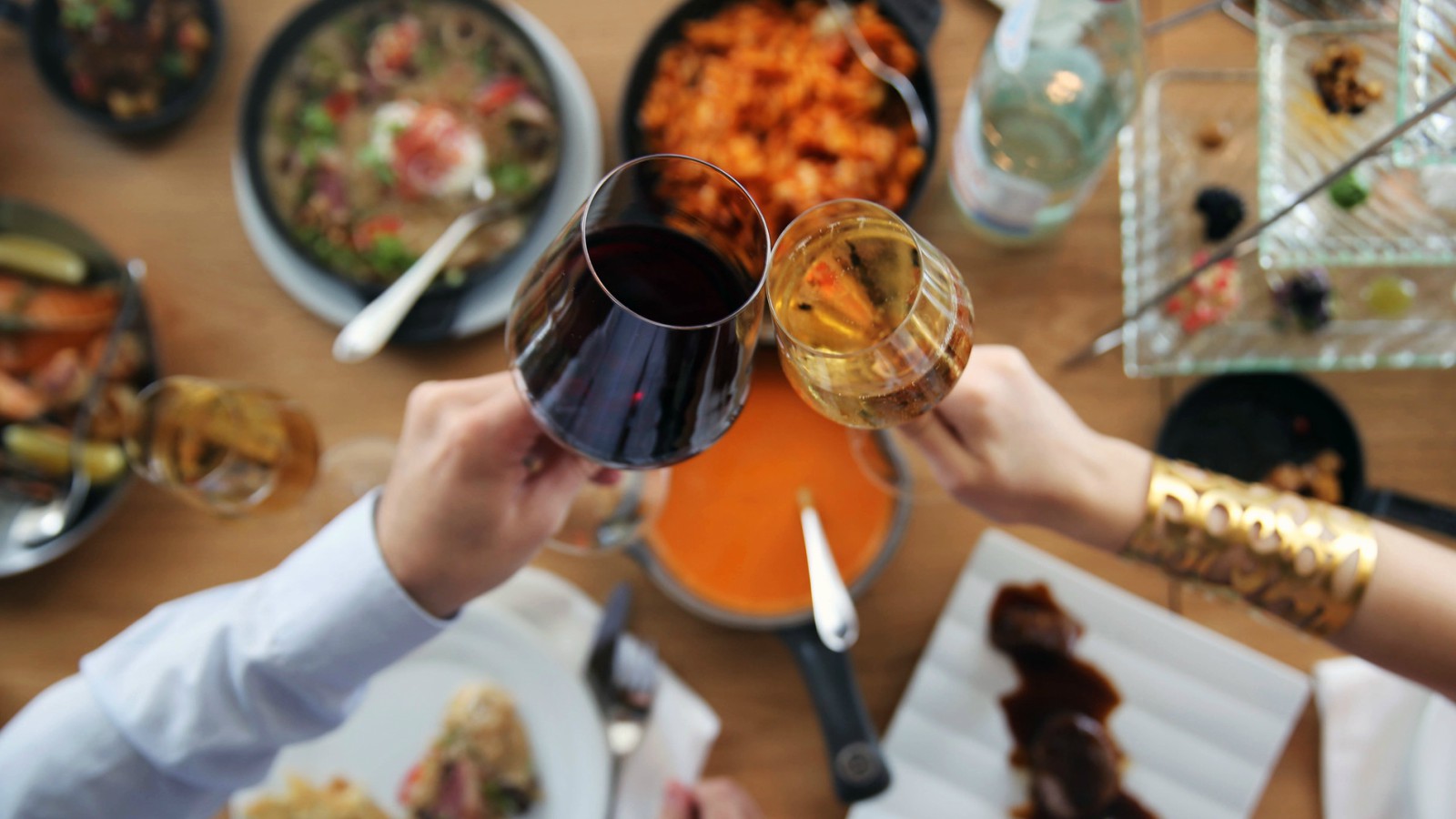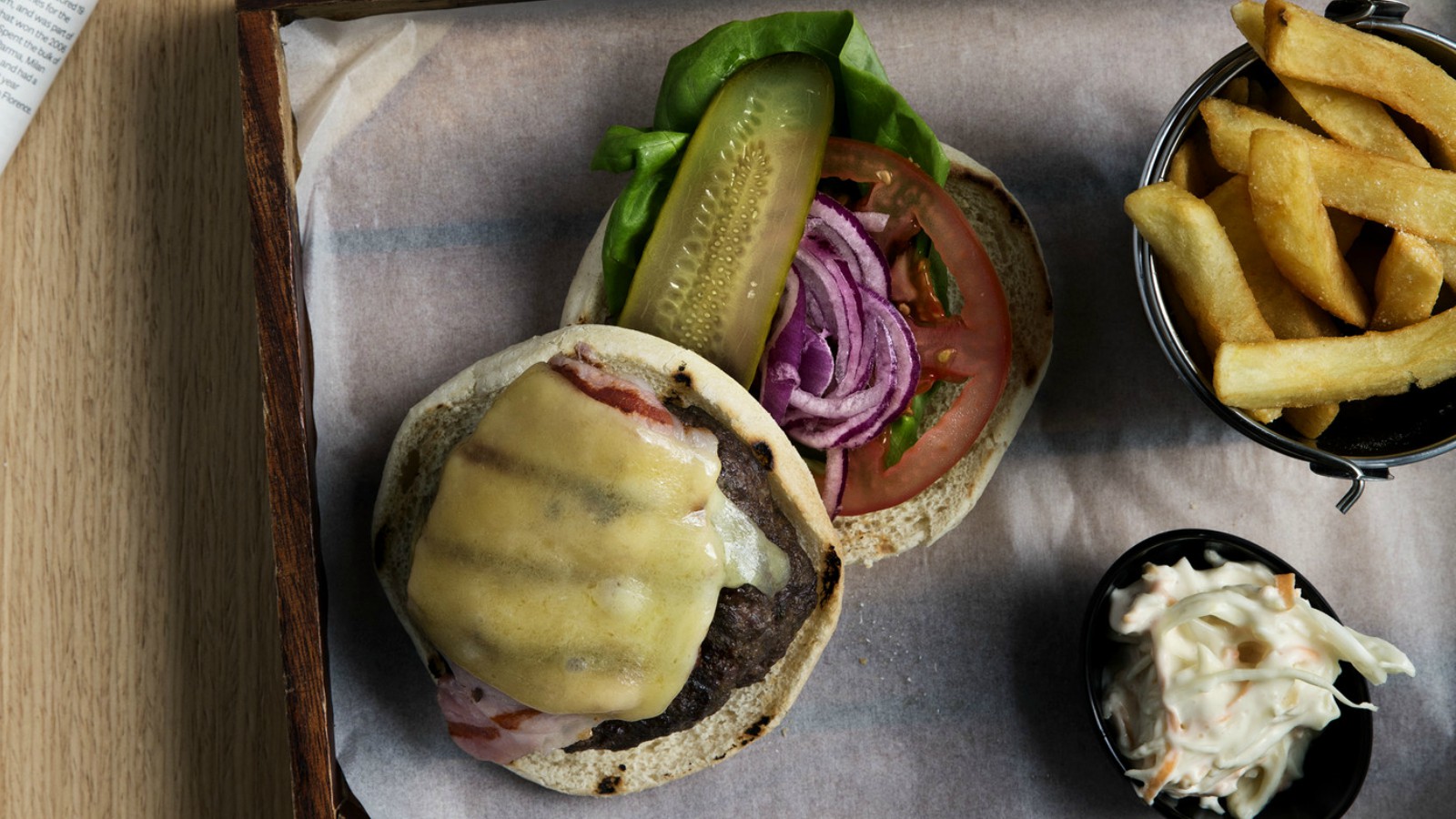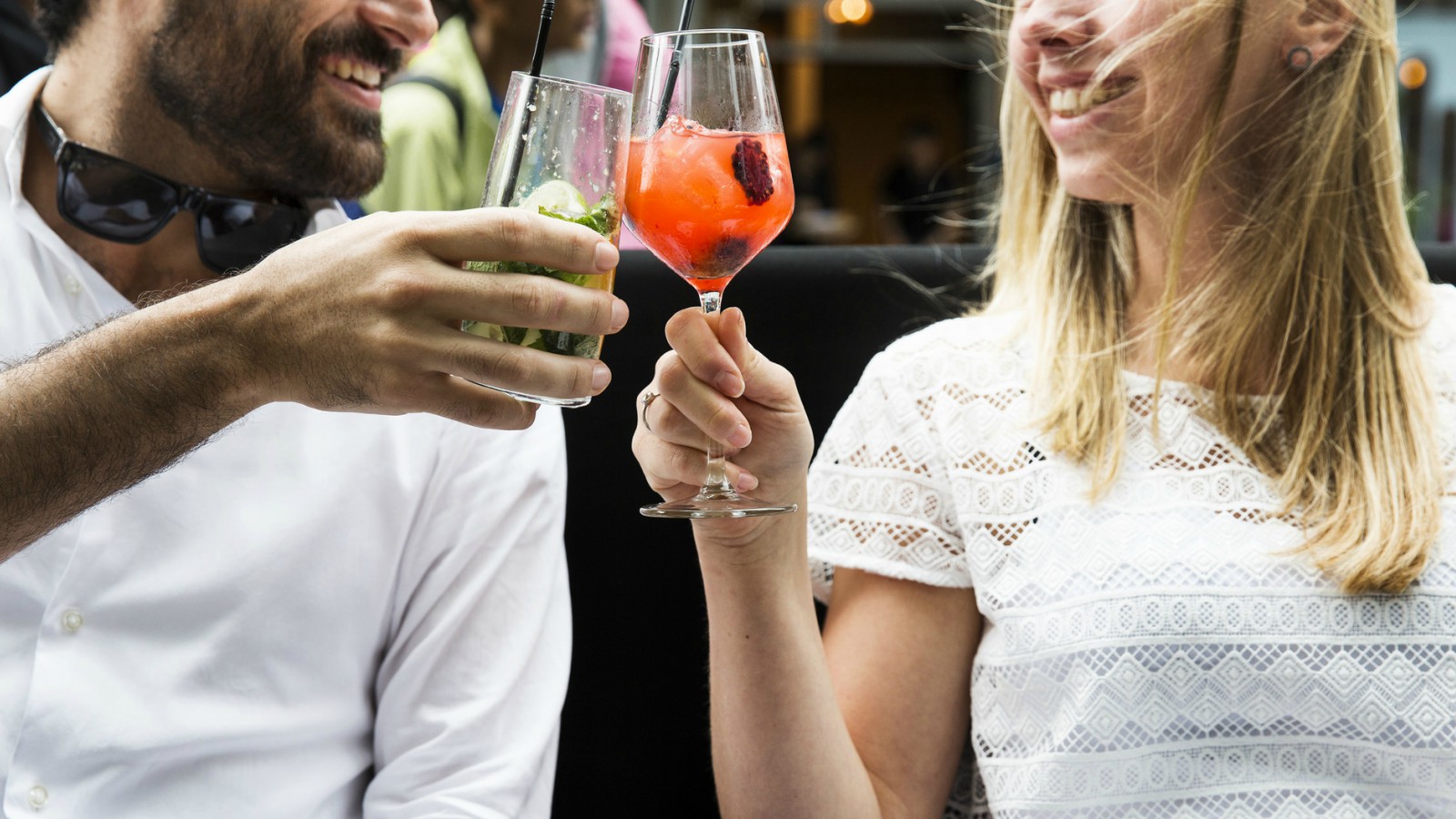 RISE COMPLIMENTARY BREAKFAST
Start you day on the right foot with Rise®, our complimentary and customizable breakfast that ranges from quick grab 'n' go's like whole fruit, to a build-your-own Chobani yogurt station, or a hot, freshly made full breakfast.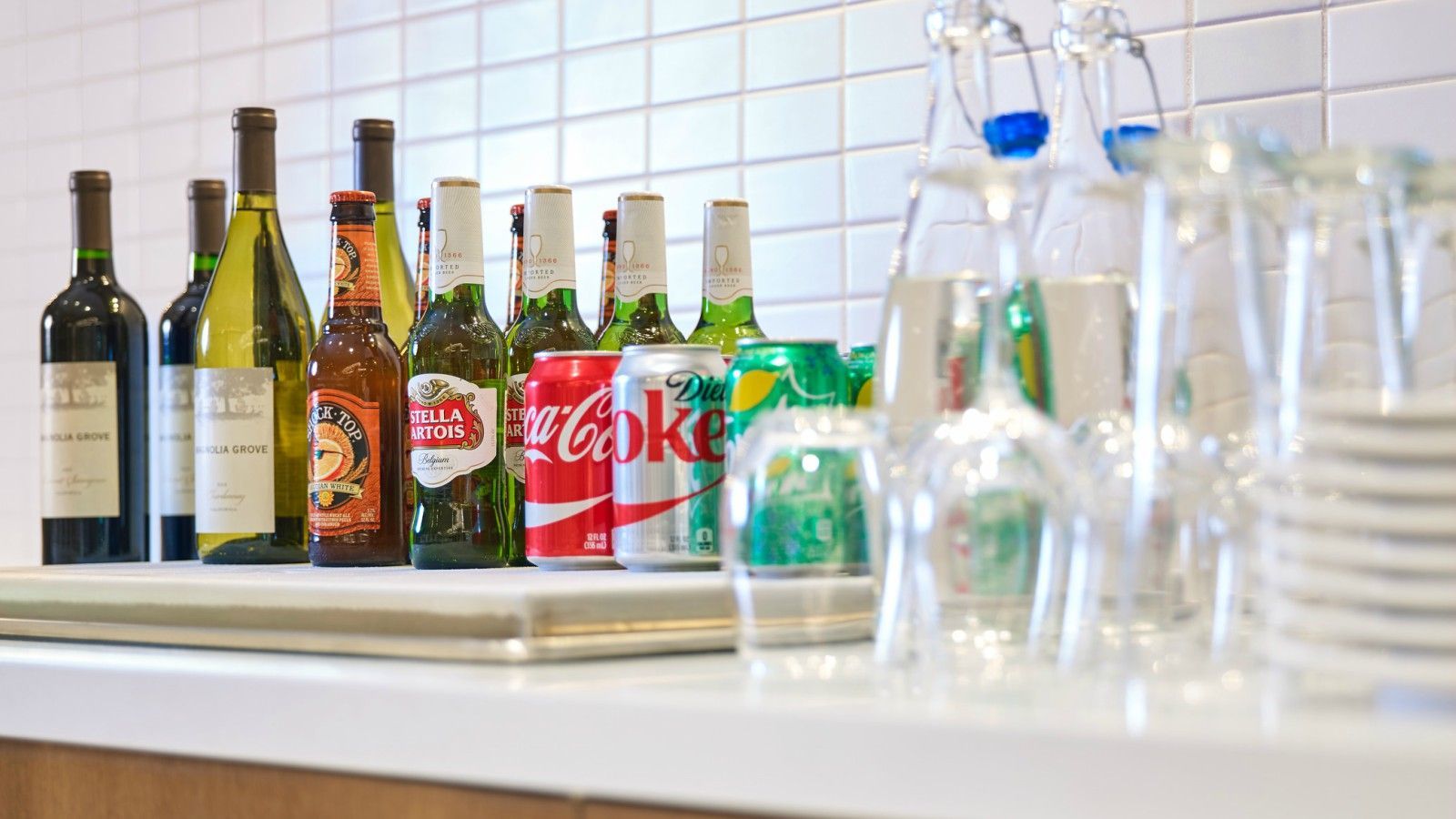 RELAX: EVENING RECEPTION
Enjoy some well-deserved down time at our complimentary evening reception. Cheers to a successful day in downtown Austin with a selection of soft drinks, wine, and local beers paired with light bites.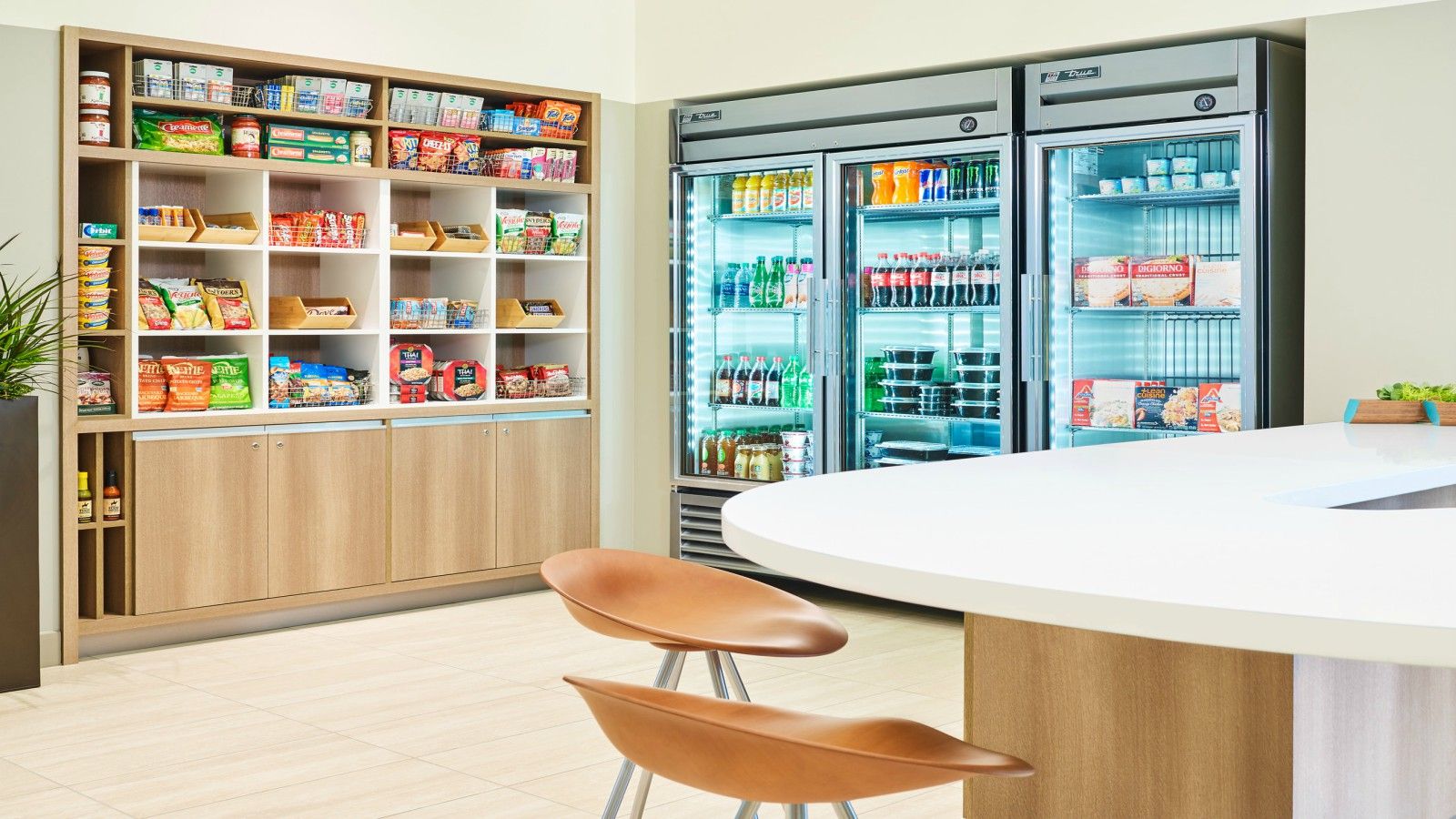 RESTORE: GOURMET PANTRY
When hunger strikes, just head to the pantry. Restore has everything you need to prepare delicious meals in the comfort of your private in-room kitchen. You can also choose from a wide variety of salads, yogurts, and easy grab 'n' go snacks. Forgot your toothbrush? We carry toiletries and other travel necessities too.
Welcome to Caroline – your friendly neighborhood restaurant and coffee house serving homemade breakfast, lunch, dinner, and to-go. Located on the first floor, Caroline is a great place to meet, eat, and take it easy all day long. Grab lunch with friends and then linger into the late afternoon with a craft cocktail as you people watch along buzzing Congress Ave. The New American menu features classic dishes recreated to be both good and good for you such as the Quinoa Chili Bowl or the Hot & Crunchy Halibut.
Make a reservation via OpenTable here.
Check us out on Facebook >>
Follow us on Instagram >>
Breakfast: Mon - Fri | 6 - 10:30am
Lunch: Mon - Fri | 10:30am - 4pm
Dinner: Mon - Sat | 4pm-12am; Sunday | 4 - 10pm
Brunch: Sat - Sun | 6am - 4pm
Bar: Mon - Fri | 10 - 12am; Saturday | 9 - 12am; Sunday | 9am - 10pm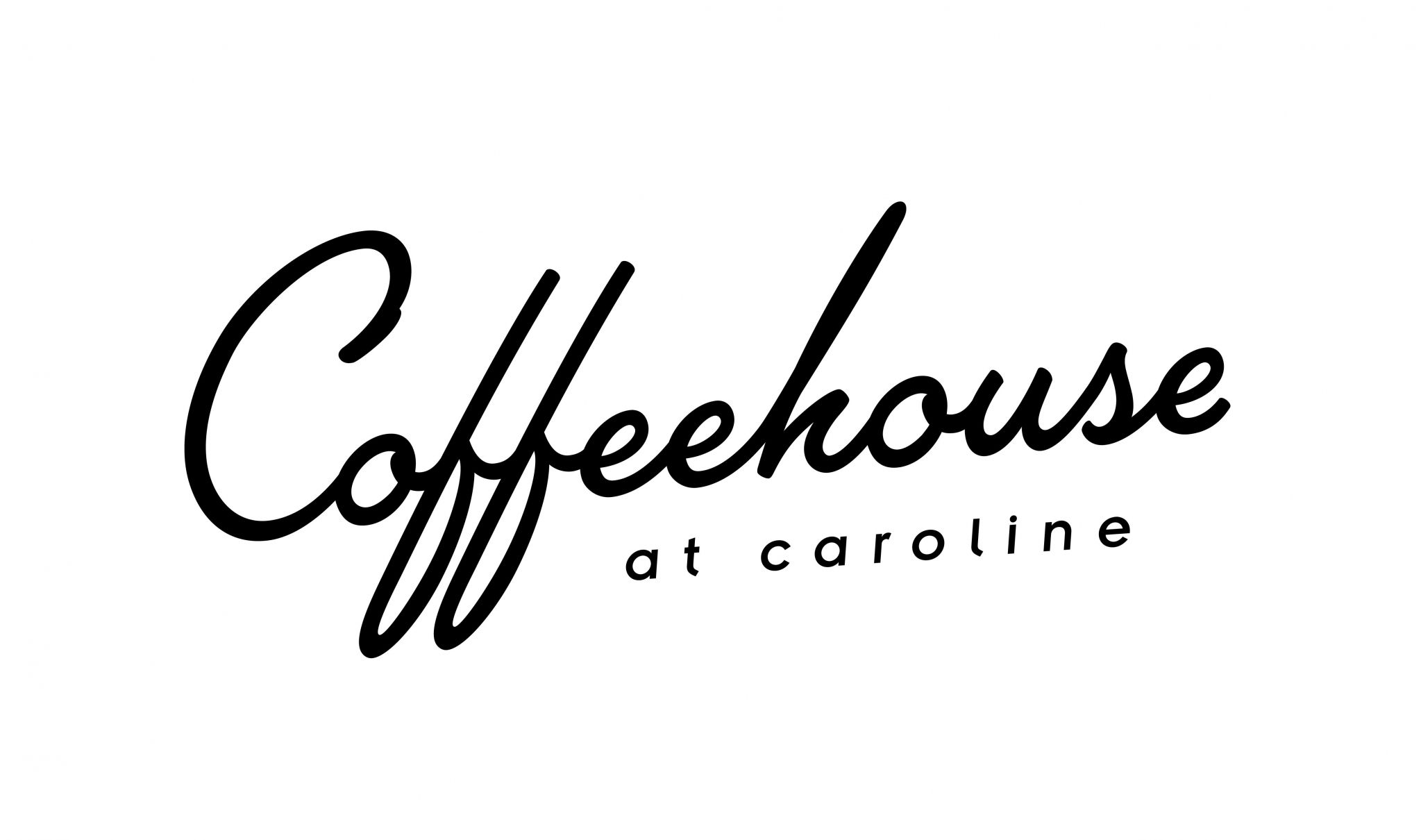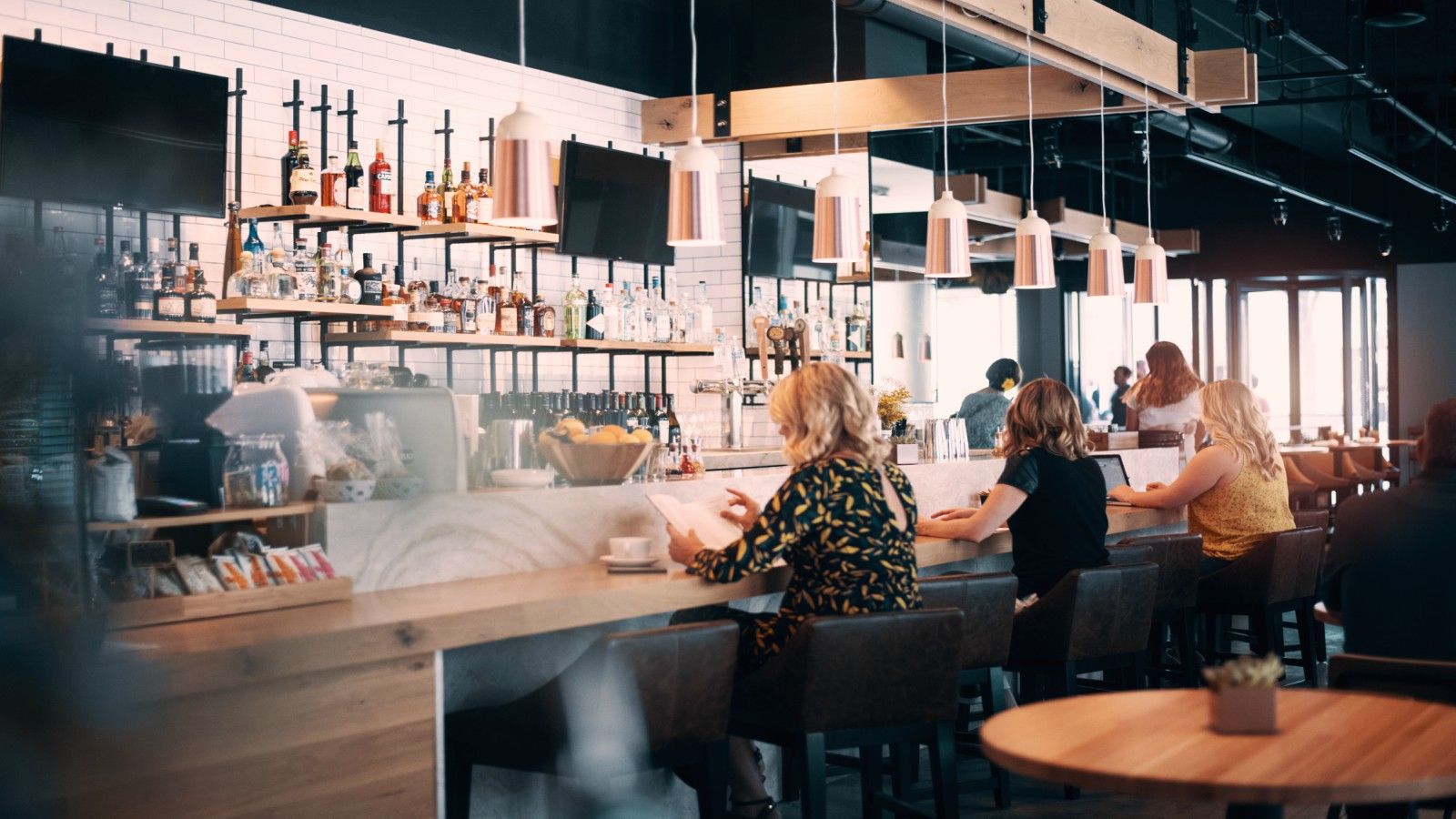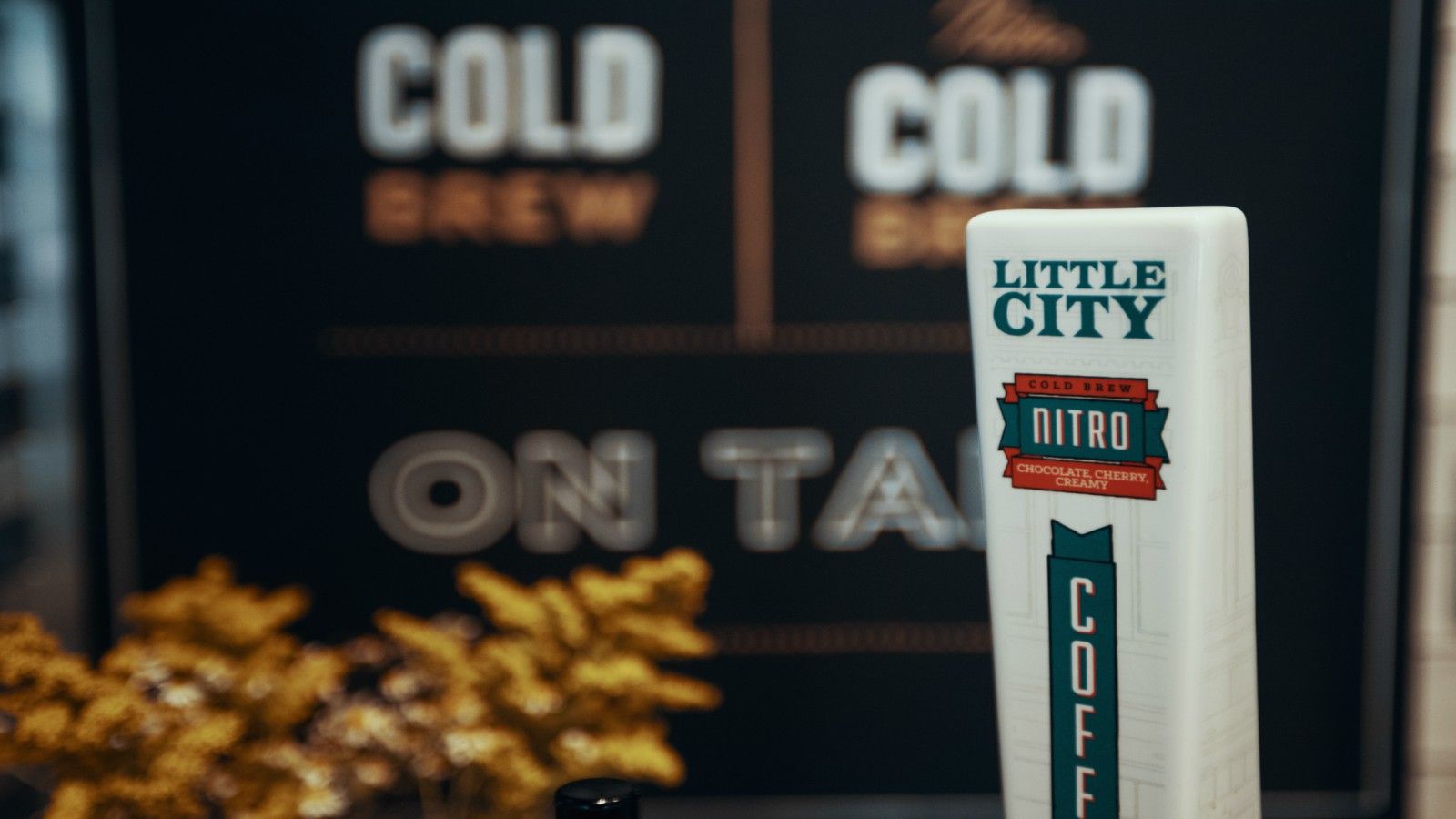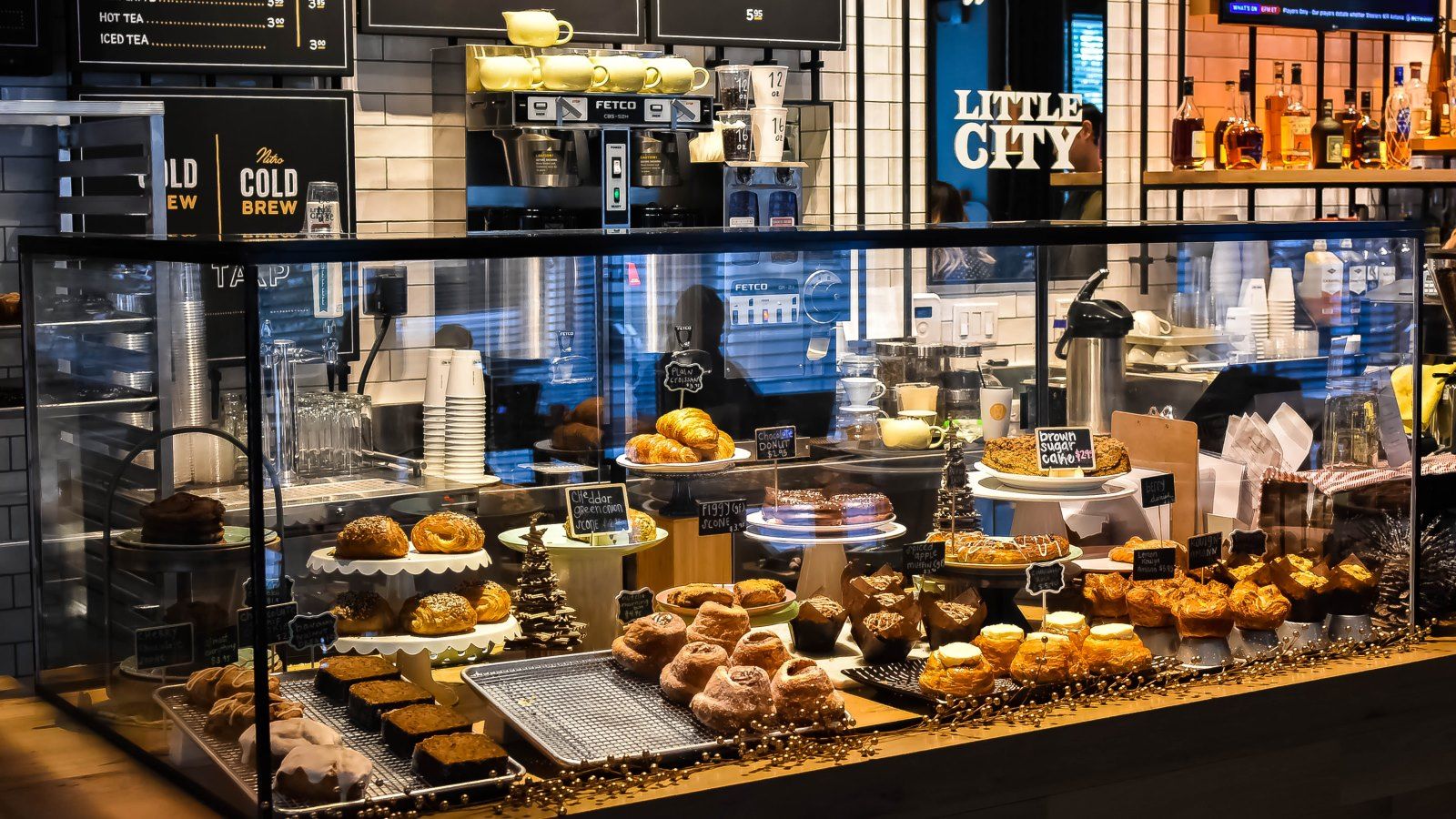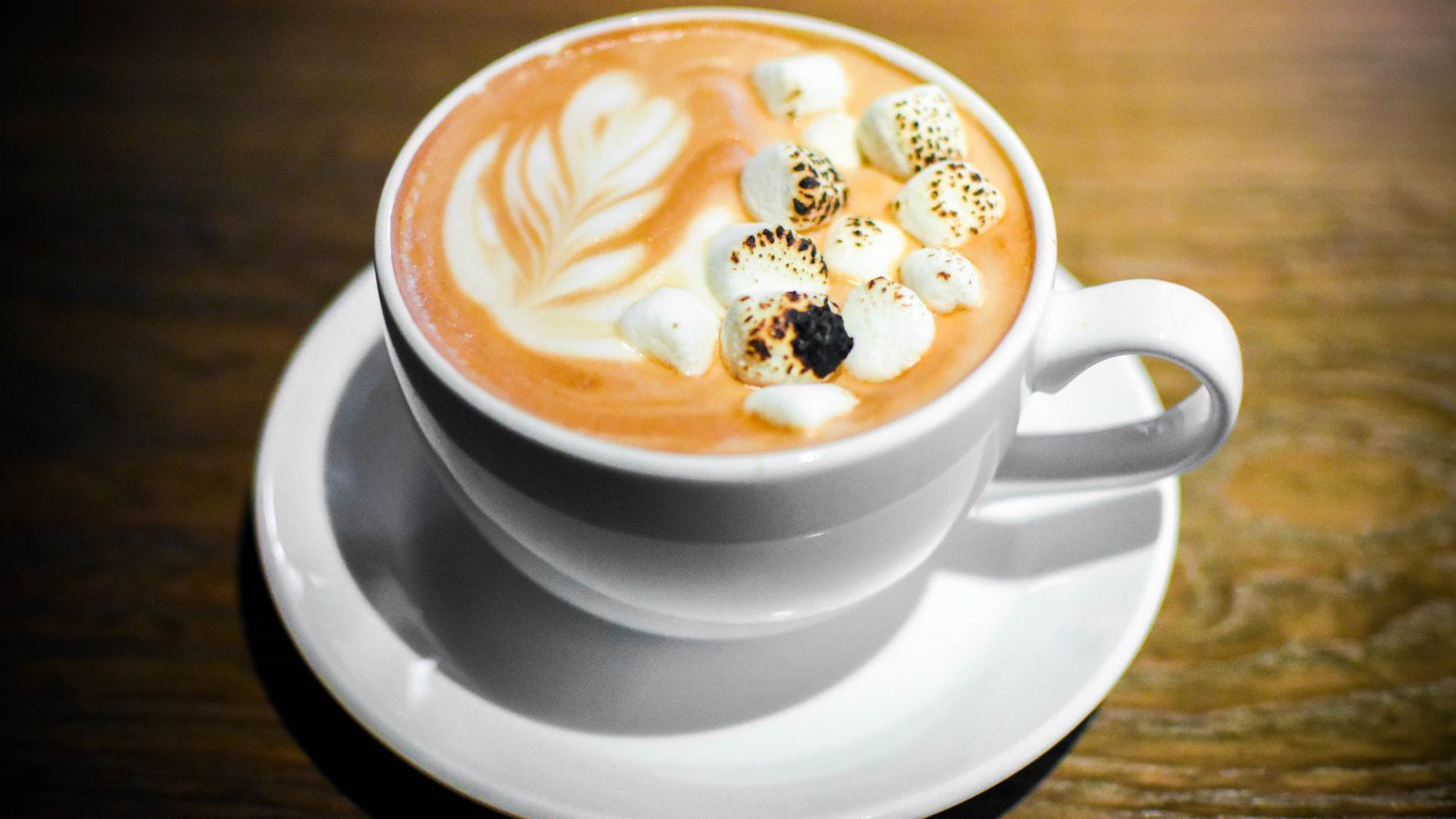 Coffeehouse at Caroline
The aroma of hand-selected fresh-baked local pastries and coffee roasts will draw you to the Coffeehouse at Caroline. Sip on custom espresso and coffee blends from the iconic local coffee roaster Little City Roasters. Grab your favorite blend and baked goods to-go or stay and linger with your laptop – with our rocking playlists, you'll forget to put your ear buds in. Let us keep you buzzing and happy from sun up to sun down.
6am - 10pm, Daily
NOW HIRING: To inquire about a position at Caroline or the Coffeehouse at Caroline, please reach out to info@carolinerestaurant.com.